I haven't stopped scrapbooking! I made these layouts awhile ago and just realized I never put them on this site. Belinda sent me the Studio Calico "Candy shop" kit earlier this year and I got addicted and used every single piece of the kit. Here are a few of my creations: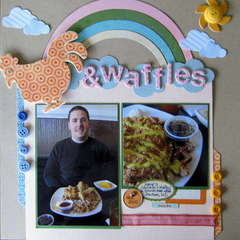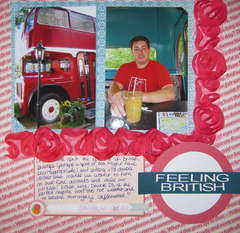 I need to get on the ball and post the rest of the layouts I made. I even ended up ordering the "into the woods" kit, and used about half of that one so far. I don't know how people can use a kit a month though, I would definitely be behind by now!
In other scrappy news, I'm pretty excited about attending the Creating keepsakes convention in Charlotte this weekend. I'm taking a class on how to make a mini-album with sticky back fabric (it's called fabrips) so that should be fun. The vendor faire was pretty cool when I went a few years ago, so we'll see, hoping I can get some deals! I'm mostly excited about the going to the Studio Calico booth (OK this may be borderline obsession).
Lots of other updates and pictures to post, since I've basically fallen off the face of the bloggy earth, but that's for another day! talk to you later!